On – 08 Aug, 2017 By Adam Fromal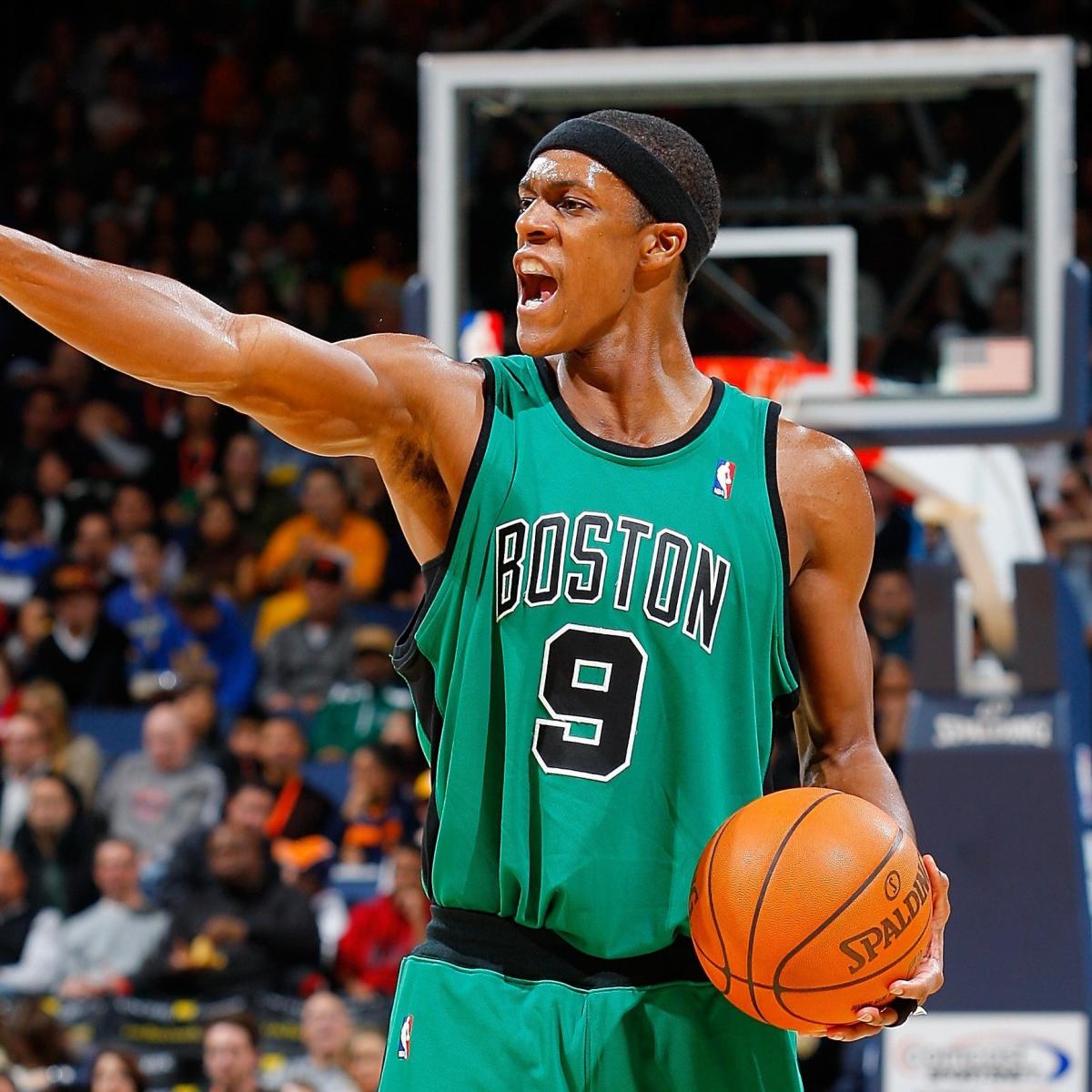 Let's make this clear right away: "Overhyped" does not mean "bad."
Those two descriptors are not one and the same. An NBA player can receive too much recognition and credit for his skills and still be one of the all-time greats. Every man featured in this article—while in his prime, at least—was someone you'd probably want on your favorite team. Three of them are even in the Hall of Fame.
But they're still overrated.
Basketball analysis has grown far more sophisticated in recent years, making it easier to apply retroactive breakdowns to previous seasons. And unfortunately, doing so reveals that a handful of players received far too much credit, whether because their primary skills weren't all they were cracked up to be or because their weaknesses were just that detrimental.
You will notice that these players skew heavily toward recent years, which happens for two primary reasons. We tend to get a better grasp on actual reputations as time goes on, so it becomes tougher for the old-timers to remain overhyped, even if they may have been classified as such during their actual playing days. Secondly, the league has grown increasingly popular as time has passed. And with that uptick in attention, it's easier for lesser players to gain more recognition than they might otherwise deserve.
Sorry. We're just being objective here, no matter how much the truth may hurt.
LaMarcus Aldridge
Years Played: 2006-present
Career Per-Game Stats: 19.1 points, 8.3 rebounds, 1.9 assists, 0.8 steals, 1.0 blocks
Career Advanced Metrics: 20.3 PER, 53.4 TS%, 0.151 WS/48, 596.1 TPA
Career Accolades: Five-time All-Star, four-time All-NBA, All-Rookie
Let's start with that career figure in NBA Math's total points added, which includes LaMarcus Aldridge's work in the regular season and playoffs for both the Portland Trail Blazers and San Antonio Spurs. For reference, Karl-Anthony Towns and Nikola Jokic have accumulated 450.38 and 508.08 TPA, respectively, during the first two years of their NBA careers without the luxury of postseason performances to boost their scores.
Why hasn't Aldridge, who's now spent over a decade in the ranks of the Association, been able to pull away from a pair of rising juniors?
Contrary to popular belief, his defense doesn't serve as the primary culprit. Spurs head coach Gregg Popovich has done a phenomenal job maximizing Aldridge's athleticism in the restricted area, but he was never too much of a liability, even during his days in Rip City. Instead, his offense just hasn't been as valuable as his point totals might lead you to believe.
And that comes down to shot selection.
Aldridge is one of the game's greatest mid-range shooters, boasting a high release that makes his fadeaway jumper nearly unblockable. But that's an inherently weaker style of play since two-point jumpers are some of the most inefficient looks in basketball.
Having a big man who takes so many attempts often shoot under 50 percent from the field and fail to make up for the misses with free-throw barrages or three-point tries can hold an offense back—no matter how good he may look when rising and firing from a dozen feet.
Gilbert Arenas
Years Played: 2001-12
Career Per-Game Stats: 20.7 points, 3.9 rebounds, 5.3 assists, 1.6 steals, 0.2 blocks
Career Advanced Metrics: 19.6 PER, 54.7 TS%, 0.127 WS/48, 1,156.3 TPA
Career Accolades: Three-time All-Star, three-time All-NBA, Most Improved Player
Ah, the power of a short stretch of sustained excellence.
Gilbert Arenas still enjoys recognition as one of the greatest backcourt threats in recent memory, but that's largely because of his three All-Star seasons. And to be fair, he was utterly fantastic from the beginning of 2004-05 through the end of his 2006-07 campaign for the Washington Wizards.
During that peak, he averaged 27.7 points, 4.3 rebounds and 5.7 assists while shooting 43.2 percent from the field, 36.1 percent from downtown and 82.6 percent at the charity stripe. Though he was a defensive sieve, he was such a devastating offensive force that he even led the NBA in offensive box plus-minus (7.0) in 2006-07.
But that was it.
"Agent Zero" tore his MCL late in the 2006-07 campaign and played only 47 games over the next three seasons—but not just because of recurring knee issues. The revelation he stored firearms in his locker led to a lengthy suspension, and Arenas was never the same after he returned, struggling to carve out a consistent role.
The high-scoring point guard was solid during his first three professional campaigns, but not to the point that he deserves the juggernaut reputation still linked to his name. In fact, remove the aforementioned three seasons of excellence from his resume, and he'd average just 25.5 TPA per year.
In 2016-17, the closest comparison to that kind of work stemmed from Atlanta Hawks backup center Mike Muscala (25.1).
DeMar DeRozan
Years Played: 2009-present
Career Per-Game Stats: 19.3 points, 4.1 rebounds, 2.8 assists, 1.0 steals, 0.3 blocks
Career Advanced Metrics: 17.3 PER, 53.3 TS%, 0.105 WS/48, minus-414.5 TPA
Career Accolades: Three-time All-Star, All-NBA
That's not a typo.
DeMar DeRozan really has a negative TPA score in his career, thanks in large part to his consistently woeful play on the preventing end. In his defense, that's at least trending in a positive direction, as he's now posted plus scores in three of his last four seasons: 40.4 in 2013-14, 81.4 in 2015-16 and 46.5 in 2016-17.
But still, the fact he's earning All-Star berths—and even an All-NBA nod this past go-round—is utterly ridiculous.
DeRozan is a good secondary or tertiary player. He can put up points in bunches and score against even the tightest defensive coverage because his strength allows him to fight through contact when he shoots from his favored mid-range zones. But his points often fall into the LaMarcus Aldridge category: fairly empty, thanks to the inability to connect from downtown and tally a high number of points per possession.
During the 2016-17 campaign, 55 qualified players produced at least 15 points per game. Among that group, DeRozan's points per field-goal attempt ranked 31st—a bad finish for a one-way player who takes plenty of shots during his average appearance.
And it gets worse, because his commandeering style of play takes his teammates out of the half-court action. He can become so intent on finding a mid-range look that he dribbles down the shot clock and forces the Toronto Raptors into running nothing more than an ill-advised isolation attempt.
This is just another part of the reason Toronto has been worse with him on the floor for each of the last five seasons. In fact, 2016-17 was the first time since 2013-14 that the Raptors even scored more points per 100 possessions when he played, and it wasn't enough of a margin to offset the defensive drop.

DeRozan is a valuable player. He deserves to earn fringe All-Star love.
He should not, however, be the leader of a team. Nor should he be earning much All-NBA consideration, even at the league's weakest position.
Monta Ellis
Years Played: 2005-present
Career Per-Game Stats: 17.8 points, 3.5 rebounds, 4.6 assists, 1.7 steals, 0.3 blocks
Career Advanced Metrics: 16.0 PER, 52.3 TS%, 0.069 WS/48, minus-191.6 TPA
Career Accolades: Most Improved Player
Remember when Monta Ellis was a yearly snub from the Western Conference's list of All-Star representatives? Every season, he seemed to barely miss out on inclusion, much to the chagrin of Golden State Warriors supporters and everyone who enjoyed watching his entertaining style.
Ellis put up plenty of points and a respectable number of assists. He carved out a nice career for himself after initially emerging as a second-round steal.
But he didn't have it all.
The 2-guard was a quality scorer. There's no doubt about that. But he also wasn't efficient enough to make up for his many defensive lapses or emerge as an overall positive, hence his negative score in career TPA. It should also be telling that his player efficiency rating, which notoriously favors those who jack up plenty of shots with middling efficiency levels, barely pushes past the league-average mark of 15.0.
Part of this comes from the last few years, when Ellis has taken on lesser roles with the Dallas Mavericks and Indiana Pacers. Without the ball in his hands nearly as frequently, he's been unable to post gaudy scoring figures, though he's tried to improve his point-preventing chops.
But even during his peak years, he wasn't nearly valuable enough to earn widespread All-Star consideration. Not when those peaks were riddled with turnovers, matador imitations and far too many ill-advised takeover shots.
Patrick Ewing
Years Played: 1985-2002
Career Per-Game Stats: 21.0 points, 9.8 rebounds, 1.9 assists, 1.0 steals, 2.4 blocks
Career Advanced Metrics: 21.0 PER, 55.3 TS%, 0.150 WS/48, 1,831.9 TPA
Career Accolades: Hall of Fame, 11-time All-Star, seven-time All-NBA, three-time All-Defensive, All-Rookie, Rookie of the Year
Look, Patrick Ewing still belongs in the Hall of Fame. That much is beyond a shadow of a doubt, thanks both to the longevity of his career with the New York Knicks (I'm pretending he never played for anyone else) and his consistent excellence.
But his peak doesn't justify the hype he receives.
In 2016, Sports Illustrated's Jack McCallum ranked him as the 39th-greatest player in NBA history. Around the same time, ESPN.com's #NBARank project listed Ewing at No. 32, sandwiched between George Mikan and Kevin McHale. The CBS Sports staff had him one slot higher in February: "I'd argue he is one of the few Knicks greats who is legitimately underrated—it's not his fault he played in the Eastern Conference during the Jordan era and had to share the center spotlight with Hakeem Olajuwon and David Robinson."
No, that's not his fault. But it is his fault he never became a truly dominant offensive force.
Ewing's defense is unbesmirchable. His offense, however, is not beyond reproach—and it's the main reason he's only 70th in the career TPA standings, which don't even account for seasons prior to 1973-74 and thus exclude plenty of legends. Worse still, his best three-year peak, based on cumulative TPA scores, fell in at No. 59 in the post-'74 era, which doesn't mesh with the idea that he's a top-40 player in basketball history.
The New York center didn't share the center spotlight with Olajuwon and Robinson so much as he sat at least another rung down the positional ladder. Even during his best scoring years, his inability to record fewer turnovers than assists allowed opponents to send double-teams against him and live to tell the tale.
Pete Maravich
Years Played: 1970-80
Career Per-Game Stats: 24.2 points, 4.2 rebounds, 5.4 assists, 1.4 steals, 0.3 blocks
Career Advanced Metrics: 18.4 PER, 50.0 TS%, 0.092 WS/48, 303.7 TPA
Career Accolades: Hall of Fame, five-time All-Star, scoring champion, four-time All-NBA, All-Rookie
Let's break it down objectively.
Pete Maravich ranks 313th in the career TPA standings, though that's partially due to the brevity of his career and partially because we don't have scores for his first three seasons, which included an All-Star appearance in 1972-73. Fortunately, we can remedy this utilizing the same method I used to estimate Jerry West's lifetime value for NBA Math.
Factoring in estimations for those three initial go-rounds, Maravich's career score jumps to 666.3, which moves him to…No. 206 on the historic leaderboard. That's still not anything special, even when factoring in that he only played professional basketball for 10 seasons.
His average yearly score of 66.6 was most comparable to Thaddeus Young (67.0) during the 2016-17 season. His best mark (195.2 in 1975-76 for the New Orleans Jazz) would have trailed 25 players last season, and LeBron James nearly added that much value during the postseason alone (172.2).
Maravich was an icon during his LSU days, and he put up phenomenal scoring totals for both the Jazz and the Atlanta Hawks, even leading the league with 31.1 points per game in '76-77. But turnovers, the absence of a three-point arc (coupled with a desire to keep firing long-range attempts) and complete disdain for defense kept his value in check.
The five-time All-Star is a Hall of Famer more because of his collegiate career and eye-popping offensive flair than his actual production.
Rajon Rondo
Years Played: 2006-present
Career Per-Game Stats: 10.7 points, 4.9 rebounds, 8.5 assists, 1.8 steals, 0.1 blocks
Career Advanced Metrics: 16.5 PER, 50.0 TS%, 0.111 WS/48, 1,122.4 TPA
Career Accolades: Four-time All-Star, NBA champion, All-NBA, four-time All-Defensive, All-Rookie
One year into Rajon Rondo's post-Kentucky career, general manager Danny Ainge paired Ray Allen and Kevin Garnett with Paul Pierce and the sophomore floor general. The Boston Celtics morphed from bottom feeders into an absolute juggernaut and completed the overnight transformation by securing the 17th title in franchise history.
All of a sudden, Rondo's limitations were rendered irrelevant. His lack of shooting ability didn't matter with Pierce and Allen spreading defenders while Garnett ate up attention in the post. He could use all his energy chasing assists and buckling down on the defensive end—exactly what he'd likely do if he had his druthers.
Analyzing the rest of his career is a difficult task, as he hasn't been quite the same since he tore his ACL midway through the 2012-13 campaign. Are aftereffects of that devastating injury still keeping him in check, or was his offense exposed once Garnett and Pierce left for the Brooklyn Nets? It's impossible to figure out a definitive answer, but it's now been quite some time since Rondo played at an All-Star level.
The heart of the excess hype lies in his assist tallies.
Rondo may be one of the better passers in recent NBA history, but he often chases dimes at the expense of making the proper play. And though plenty of his feeds turn into points, he failed to lead Boston near the top of the offensive hierarchy, even during his best years. Let's see what Ethan Sherwood Strauss wrote for ESPN.com in 2012:
"There is a platonic ideal for the point guard position, and that is to be an unselfish distributor. Rajon Rondo passes that test, no pun intended. The man is second in assists this year, and he notched a whopping 11.2 per game last year. For this reason, Rondo is considered a 'pure point guard,' the way other role-fitting stars might be considered 'pure scorers.' That he embodies an archetype might help explain how Rondo received a No. 17 #NBARank after a season in which he garnered a No. 69 PER.
"But Rondo does not fit my platonic ideal for a point guard, because Boston's offense, to put it mildly, stinks. [It is] 23rd-ranked in offensive efficiency this year, and this season is not exactly aberrational. In five-plus years with Rajon, the Celtics have only had a top-10 offense once. There are external factors to explain the anemic attack, but Rondo might be somewhat to blame despite his respectable PER."
Rondo was great at filling his role, but the limitations of that role put a damper on his actual effectiveness.
Dominique Wilkins
Years Played: 1982-99
Career Per-Game Stats: 24.8 points, 6.7 rebounds, 2.5 assists, 1.3 steals, 0.6 blocks
Career Advanced Metrics: 21.6 PER, 53.6 TS%, 0.148 WS/48, 1,853.4 TPA
Career Accolades: Hall of Fame, nine-time All-Star, scoring champion, seven-time All-NBA, All-Rookie
In 2012, Neil Paine created the "all-time 'ball-hog' team" for ESPN.com and handed Dominique Wilkins one of the featured spots:
"Nique is in the Hall of Fame because of his highlight-reel dunks and his career ranking of 14th in points per game, but the odds are good—74.1 percent, in fact—that his actual impact is being overstated by his 21.6 career PER. When Wilkins' teammates fed him the ball, they probably weren't going to get it back—it's estimated that he passed just 34 percent of the time he touched the ball in an attacking position on the floor."
But it's not only those ball-hogging habits that made Wilkins earn ignominious inclusion here.
When he was taking over games for the Atlanta Hawks, he entertained crowds with remarkable dunks and tremendous stretches of scoring excellence. However, he lacked range for the early portion of his Hall of Fame career. His ability to get to the stripe and finish allowed him to maintain respectable levels of shooting efficiency, and to this day, he's one of only 40 players with no fewer than 500 games logged to average at least 20 points with a true shooting percentage north of 53.
However, "respectable" isn't what we want. Not for a Hall of Famer commonly revered as one of the greatest scorers ever.
If Wilkins was a great facilitator, it would be one thing. The same would be true if he were an above-average defender, not a slightly sub-standard one in his 20s who devolved toward disaster in his 30s. But the small forward was a one-dimensional threat.
And while that dimension may have been excellent, its impact was curtailed by some serious limitations.
Source: http://bleacherreport.com/articles/2725604-metrics-101-nbas-most-overhyped-players-over-last-50-years